Strategies to Maximize Your Reach in Dubai with Leads Finder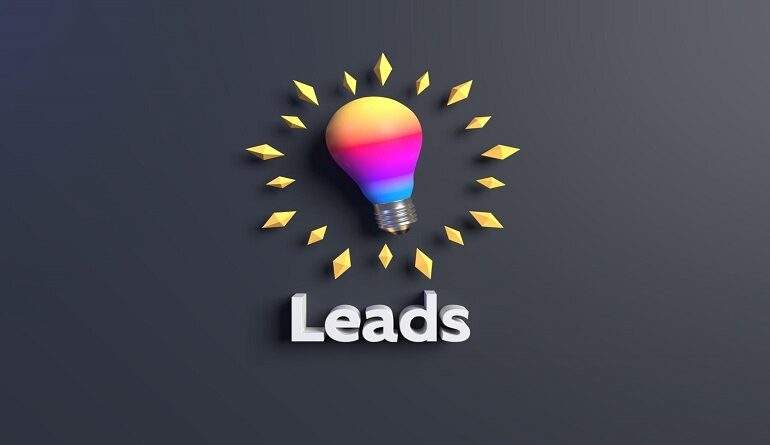 If you want to expand your client base and see your business flourish, then learning how to generate leads in Dubai is essential. Dubai is a vibrant and exciting city with a thriving business atmosphere – leverage the city's many tools, such as a search engine marketing campaign, to reach out to potential customers.
By creating a comprehensive plan that takes into account the city's unique culture, geography, and language, you can maximize your success when it comes to generating high-quality leads in Dubai.
How to Generate Leads in Dubai?
Launching a successful lead generation campaign in the competitive real estate market of Dubai is no easy feat. To maximize real estate business potential, businesses must take into account all viable real estate leads strategies in Dubai that can be employed to attract potential clients in order to secure more leads and generate higher revenue.
Landing Pages, Website Optimization, and SEO
Creating optimized landing pages with compelling content can go a long way in increasing customer engagement and consequently generating more leads.
Additionally, creating search engine marketing campaigns and optimizing the website for specific keywords can help businesses increase their online visibility and get noticed by their target audience.
It is also important to ensure mobile responsiveness and make sure all links are functioning properly, as this will have a positive impact on search engine rankings.
Content Marketing
It has long been known as one of the most effective of attracting website visitors who might eventually become loyal customers.
By producing valuable content such as articles, videos, or webinars, companies can gain followers who are likely to form part of their sales pipeline if they are successfully engaged and informed about what their business offers.
Email Marketing
Through email marketing, companies can give prospective customers invaluable information about existing services. They can also provide them with discounts and promotional plans, which act as an incentive to sign up for the service.
Sending personalized emails tailored toward each buyer persona allows companies to build trust with current customers.
It will, at the same time, attract new users who may already be interested in their services. Additionally, creating email opt-ins like downloadable brochures or newsletters further increases customer loyalty so as to draw more potential customers into the sales funnel.
Review Platforms
Positively leveraging reviews on platforms like Google and Yelp can help build credibility among new customers. It can showcase existing client satisfaction levels in relation to a business's product or service offerings in a transparent manner.
It will encourage new clients to give the company a chance to prove itself worthy of its business opportunities.
Social Media Marketing
Utilizing social media platforms like LinkedIn, Twitter, and Facebook is another crucial aspect when it comes to generating qualified leads in Dubai.
Not only does digital marketing enable businesses to reach out directly to potential prospects, but it also allows for the posting of engaging content such as story posts, images, and videos.
It often generates a lot of user engagement leading directly back to increased traffic on company websites.
From here, users can learn more about products or services offered by the company before making a decision about whether or not they want to convert into paying customers.
Webinars
Hosting webinars is a great way to engage with potential customers and show off the features of your product or service.
They are an invaluable tool for connecting with prospects, creating relationships, and driving conversions.
They help you to connect with viewers in real time, customize messaging to the audience, gather valuable data about the attendees, measure engagement during and after the webinar, and more.
Online PR
Through online PR, you can quickly and effectively spread the word about your business and reach audiences from all over the world.
You can create a buzz around your company and attract the attention of influencers and media outlets by utilizing the right tools and strategies.
You'll need to craft compelling stories that will resonate with different audiences, develop relationships with key people in order to secure major coverage, use analytics software to track the results of PR campaigns, and much more.
PPC Ads
Pay-Per-Click Ads are a great way to generate quick and new leads through search engine results pages (SERPs). You can enhance your online presence by bidding on relevant keywords that relate to your product or service.
Doing so will help ensure that your business comes up when people search for specific terms on Google and Bing.
Your ad can appear at the top of the search engine results page. You only pay when someone actually clicks on your ad and lands on your website, making it one of the most cost-effective ways of driving targeted traffic.
Display Ads
It is another effective way for businesses to reach out to their potential customers. By creating visually appealing banners or images, you can grab the attention of visitors on websites like YouTube or Facebook.
Make sure each display ad is tailored towards its respective platform—with customized copy that matches user behavior patterns.
Like PPC ads, display ads also allow for tracking progress so you can monitor positive ROI and optimize campaigns accordingly.
Buy Leads with Uae-leads.com in Dubai
Take advantage of our customized email lists to reach out to the right people in your target audience! Our online list-builder tool and verified contact information make it easy to find the perfect contacts for your business.
Boost sales, make deals, and build successful marketing campaigns quickly and affordably with our lead generation company in UAE.
With Uae-Leads, finding the best business-to-business sales leads has never been easier! Get all the right contacts for your company now and join thousands of other businesses that have improved their success rate with our specialized list-building service.
Related Post:
The Battle of the CRMs: Salesloft vs Outreach
How Can You Use Yelp for Local Lead Generation?
Importance of Lead Generation for positive business outcomes